Alarmklokkerne gik i gang, da implementeringen af et nyt system til økonomistyring gik i stå. Efter et halvt års samarbejde med ProcOpt Management er der nu styr på situationen… og mere til.
Af Henrik Kastoft, journalist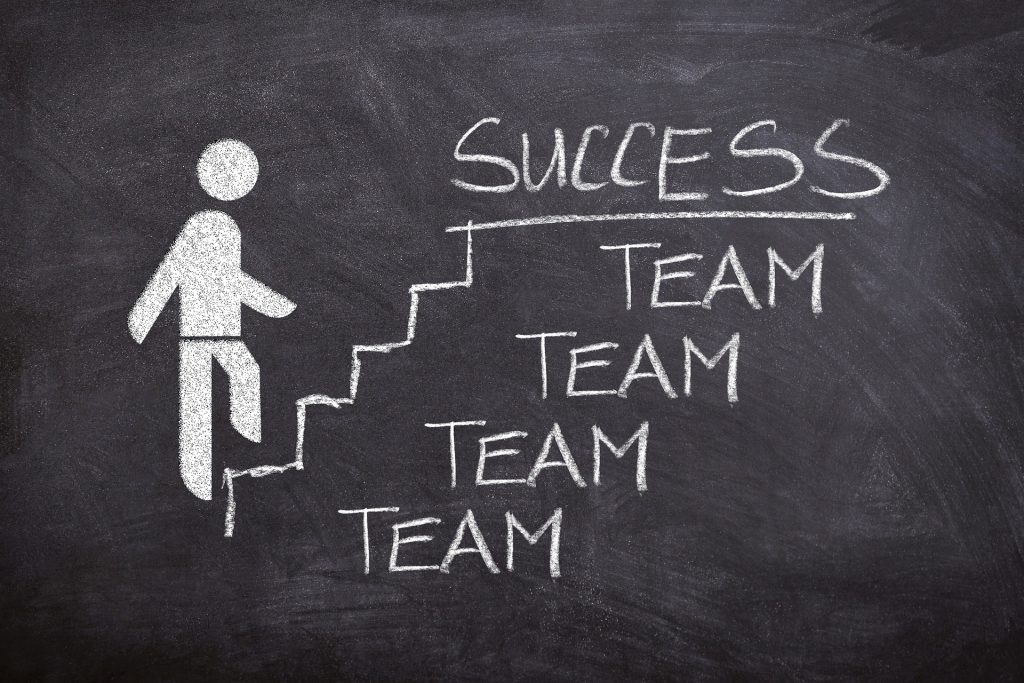 Der er mindre end to måneder til afslutningen af regnskabsåret for virksomheden ILS i Allerød. Tallene ser lovende ud. Faktisk tyder prognoserne på det største overskud i virksomhedens 27 år lange historie.
Ni måneder tidligere – ved årsskiftet 2018-2019 – var udsigterne noget dystre på grund af problemer med implementering af nyt økonomisystem, beretter virksomhedens grundlægger, direktør Kim Saksager:
"Firmaet voksede hurtigere end vores bogholderi. Der var behov for et nyt økonomistyringssystem".
Det gav sved på panden for den daglige ledelse… også Peter Nygaard, som er salg- og marketingchef hos ILS:
"Situationen var alvorlig. Ved nytårsskiftet 2018-2019 stod vi midt i implementeringen af et nyt system til økonomistyring, men havde ikke ressourcerne til at føre den ud i livet".
Styrket ud af krise
ILS sælger og servicerer laboratorieudstyr i Danmark. I alle årene har direktør Kim Saksager lagt vægt på stabil vækst præget af jysk sindighed.
"Virksomheden er ikke så stor, at det kan lønne sig for os at have en medarbejder på fuld tid til at stå for vores økonomistyring. Derfor gjorde jeg, som jeg har gjort så ofte før… brugte mit netværk. Jeg henvendte mig til en god ven, Torben Winther, som gennem årerne har hjulpet mig med at rekruttere 2/3 af medarbejderne i ILS. Det har han gjort godt, for ansatte i ILS er kompetente og vellidte, og en del har været hos ILS i 10-15-25 år," fortæller Kim Saksager.
Vennen nævnte, at han er i netværksgruppe med Thomas Laden Nørgaard fra ProcOpt Management, som er eksperter i økonomistyring. Og det var det rigtige match: For økonomistyringssystemet er stort set implementeret og alt kører efter den plan, som blev lagt, da ProcOpt Management blev hyret ind som ekstern hjælp og fik ansvaret for at færdiggøre implementeringen.
"Vi har lagt udfordringerne bag os, men vi er nået længere end det: Med Thomas har vi fået en dyb forståelse for økonomistyring. Tidligere kunne vi "kun" bogholderi, men nu kan vi læse dybt i regnskabstal. Det har gavnet vores forretning… og har givet mig frihed til som direktør at tage vare på andre dele af virksomheden," fortæller Kim Saksager.
Fra mavefornemmelser til præcision
Salg- og marketingchef Peter Nygaard er meget enig:
"Vi har fået data, statistikker og indsigt. Thomas har givet os nogle værktøjer, som er til stor glæde og gavn for salgsteamet. Vi bliver nu – meget tidligere end før – gjort opmærksomme på forhold, vi skal tage vare på. Det giver os bedre tid til at handle".
Indsigten skyldes ikke mindst værktøjet Power BI, som blev koblet på Allerød-virksomhedens nye økonomistyringssystem. Det skete på anbefaling fra Thomas. Power BI er et værktøj fra Microsoft og bruges til at visualisere og dele data på tværs i en organisation eller til implementering i apps og på hjemmesider.
"De mange nye tal er motiverende for os. Nu kan vi tydeligere end før se, hvad effekten af vores arbejde er. Systemet er så fint kalibreret, at vi kan se på graferne i dag, hvad vi solgte i går. Hvis der er svigtende salg et sted i forretningen, opdager vi det langt tidligere end førhen," siger Peter Nygaard.
Som salg- og marketingchef er han mere end fornøjet med den nye virkelighed:
"Det er blevet markant lettere at følge forretningen og det er godt for en virksomhed som ILS. Som distributør af laboratorieudstyr for 7-8 store producenter, har vi en række opdragsgivere. Vi skal gerne være på omgangshøjde med producenternes data… helst lidt foran. Vi er gået fra at arbejde med tal på månedsbasis, som gav os en mavefornemmelse til daglige tal, der giver os et meget præcist billede af situationen lige nu," fortæller Peter Nygaard.
En gave for virksomheden
"Med vores forretningsmodel er det oplagt, at vi gerne vil have online adgang til fuldt opdaterede tal, så vi ved, præcist hvor vi er og med meget nøjagtige beregninger af, hvorhen pilen peger," siger salg- og marketingchef Peter Nygaard.
Eller som direktør Kim Saksager sammenfatter det:
"Kombinationen af Thomas og den nye software har været en gave for os. En del af Thomas' arbejde har bestået i at tilpasse denne software til vores nye økonomistyringssystem. Lige nu ser det ud til, at vi styrer mod det bedste resultat i virksomhedens 27 år lange historie".
Og netop regnskabet er en ny opgave, som er lagt i hænderne på ProcOpt Management. Thomas Laden Nørgaard er også inviteret indenfor i bestyrelseslokalet.
"Vi har en professionel bestyrelse. Den mødes to gange om året. Thomas har haft foretræde, hvor han præsenterede sig selv og vores nye system. Bestyrelsen er begejstret for, at virksomheden nu har fået en deltids-regnskabschef. Set i bagspejlet har bestyrelsesmedlemmerne nok båret over med mig i ny og næ. Efter næsten 30 år var det næppe nogen stor hemmelighed for bestyrelsen, at jeg ikke har den nødvendige regnskabsmæssige baggrund, der kræves til den størrelse virksomhed, som ILS har udviklet sig til," siger Kim Saksager med et smil.
"Med Thomas har jeg fået en god sparringspartner. Thomas er tæt på forretningen. Både for bestyrelsen og mig er det lettere at tolke hans råd og omsætte til handling," forklarer Kim Saksager.
Og en god investering
På spørgsmålet om det kan betale sig for en mindre virksomhed som ILS at hyre ekstern hjælp til økonomistyring, peger både direktør og salg- og marketingschef på, at virksomheden tidligere har haft lønudgifter til en bogholder og betalt konsulenthonorar til Deloitte. De udgifter var samlet set større end samarbejdet med ProcOpt Management.
"Spørgsmålet er vel snarere, om vi har råd til at lade være? Økonomistyring er et tungt område. Thomas er yderst kompetent og besidder stor faglighed. Vi er i dag i stand til at lede virksomheden bedre… i kraft af tal, som Thomas har lagt i hænderne på os," siger salg- og marketingchef Peter Nygaard, som også giver ProcOpt Managementet godt skudsmål på det mere personlige plan:
"Thomas er en god og omgængelig fyr. Jeg har mødt mange bedrevidende økonomifolk… sådan er Thomas ikke. Han træder ind ad døren på bedste vis og deler ud af sin viden uden løftede pegefingre. Alle forandringer kræver tilvænning, men medarbejderne i salgsteamet er glade for samarbejdet med Thomas," lyder det fra Peter Nygaard.
Nu er der ro på igen
Kim Saksager, som grundlagde ILS for snart tre årtier siden, runder af med at konkludere, at samarbejdet med Thomas Laden Nørgaard og ProcOpt Managementer en investering, der skaber gennemsigtighed.
"Den nye indsigt i forretningen har bragt meget motivation og dynamik ind i vores salgsarbejde. Og på det mere personlige plan har samarbejdet løftet en tung byrde af mine skuldre. Det er en stor lettelse, at jeg ikke længere skal bruge tid og energi på at tolke en masse data. Nu får jeg nogle få tal, som jeg ved, at Thomas har læst korrektur på".
"Ja, jeg har fået bedre tid til at tænke over alt muligt andet end tal og økonomistyring. Men jeg behøver ikke tænke så meget over nye veje for ILS. Vi skal bare vokse støt og roligt, akkurat som vi har gjort i de foregående 27 år," smiler Kim Saksager og ligner en mand, der nok skal nå sit mål.
"Jeg har fået natteroen tilbage. Usikkerheden er væk. Vi var i en situation, hvor advarselslamperne blinkede. Nu er der ro på, og vi er klar til nye udfordringer".